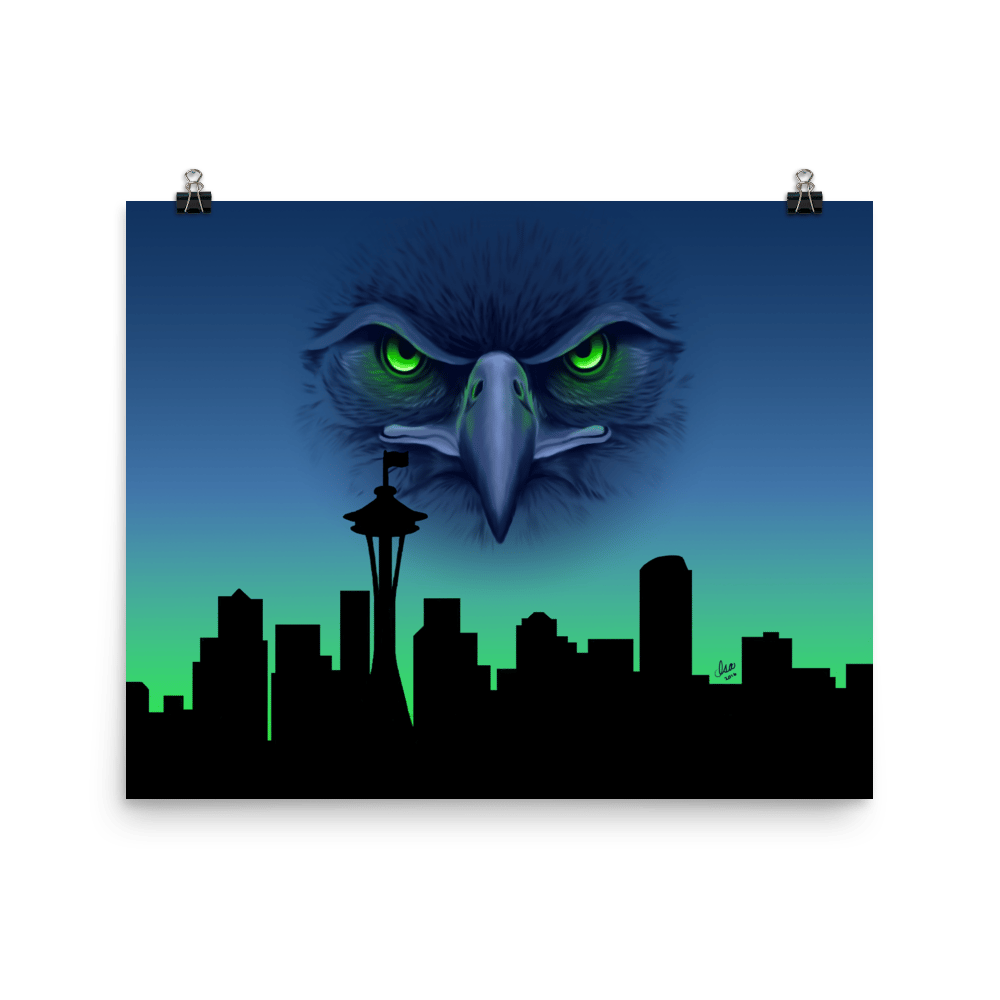 Heavenly Heat Gourmet Hot Sauces, a locally owned company in Tacoma WA, are huge Seattle Seahawks fans. Having previously purchased Isa's Seahawks fan art, they knew they wanted Isabelle to illustrate a new label for their Seahawks inspired sauces - "HAWKSAUCE" and "HAWKSAUCE RED ZONE". Heavenly Heat donates 12% from each bottle sold to Mary Bridge Children's Hospital!
This image is the idea of Heavenly Heat and they have graciously permitted Isabelle to sell this print in her store to help further raise funds for Strong Against Cancer.
"She truly did a phenomenal job on this and it should be shared as much as possible with all Seahawk fans. The charity aspect on both sides of this is a blessing that each party involved gets to share and take pride in." ~ Joseph & Krystal Long (Heavenly Heat Gourmet Hot Sauces)
- Sizes available (select below):
* 8x10 for $16
* 12x18 for $24
* 16x20 for $30
- Heavyweight, durable, matte paper
Questions? Check out "The Details" page.
Ships only in the United States and to Canada